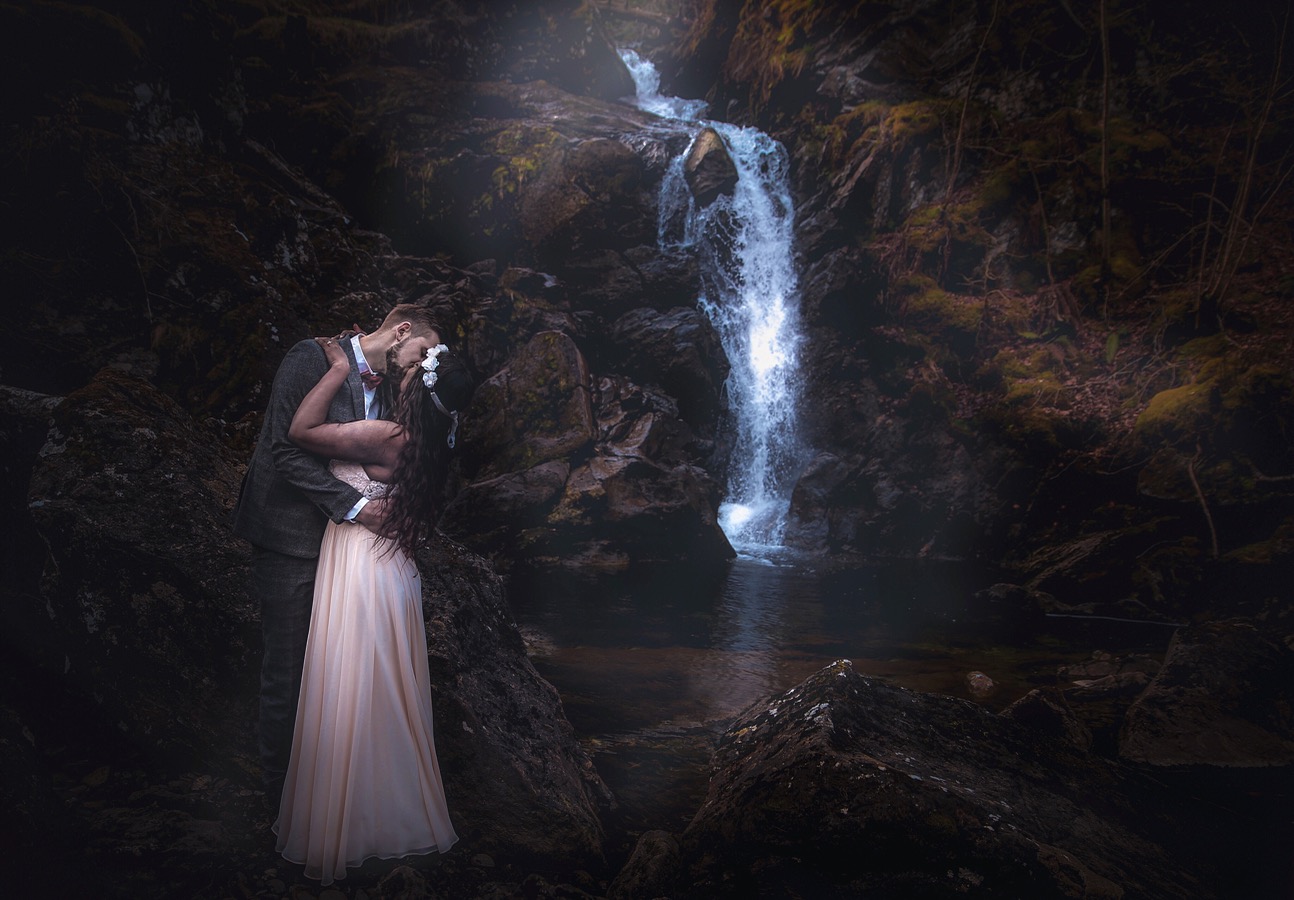 Funny the things that you think to lessen an uncomfortable situation…
It was 3.30am and I am sat on the edge of the bath, reassuring myself that I am not having to have a cold shower, I am not going out to a stressful or life threatening job and perhaps a little more dramatically, that I am not in Syria! Non of which actually helps my mood, as I splash water in my eyes, in a vain attempt to invigorate myself. It was after all… now 3.35am!
Koala didn't really say much in the way of encouragement, but cautiously presented a cup of tea to me. She knows that usually works. But it was 3 feckin 41am! My life was supposed to settle down by now.. I've had my share of cold showers! But Plan A had changed, as it usually did in the 'whimsical world' that I now inhabited. True.. Plan F didn't pose any real risk of going anywhere near Syria but Koala did have a real knack of keeping me on my toes and perhaps in weak moments.. questioning my life choices!? The previous evening, the ritual last check of Koalas Met Office app threw a curveball. The forecast had changed and Plan A had morphed rapidly through into F.
Koala was animated
'Shit!! It's going to be a pink sky! The wind will have dropped in the morning!! There could be epic reflections at Kenmore at sunrise!!' My heart sank. Sunrise. I sipped my wine and tried to check my rival Accuweather app without her noticing. Please say it's not true… please! It's been windy all week.. the Met Office could be wrong?! But for once… when I needed wind…. Accuweather concurred. I sighed. It was indeed going to be calm and sunrise was now most definitely on the cards.
The original plan, before the act of god that manifested itself as the feckin unpredictable Scottish weather, was that we were meeting Suwi and Beat in Pitlochry for a leisurely 9.30am start, before a day shooting wedding pictures around Perthshire. 'I… erm… well.. i think we should suggest we pick the clients up at 4.30am. What do you think?' I kept my nose in my wine and tried to avoid eye contact. Maybe she would forget I was there.. 'Will I'll just text them..let them decide..?' I held my breathe. The phone pinged immediately, that wasn't a good sign, '……yes, we are in!' came the reply. Shit. I sighed, tried to smile at the same time… and dribbled my wine. Koala looked at me with concern. 'Ok… shall I'll make it 4.45am?' I wiped the wine from my pyjama top… like 15 mins will make a difference! Hey ho what's a little more stress in day chasing light with Koala?! Better go to bed I thought.
4.46 am
We arrived in Pitlochry after following a convoy of haulage in the dark. Suwi and Beat were waiting. 'We brought wellies!!!' They were eager. Already dressed in their wedding attire and looking enthusiastic. I need to get up to speed. I need to wake up. Beat had proposed to Suwi in Scotland and now, a week after they married, they wanted their wedding photos in the landscape that they loved…. and it was clear that they loved Scotland. I need to get up to speed. They might ask me questions.
The sun was about to rise in Kenmore. I knew about the Crannog… well I'd been to the visitors centre once with the kids and it was a favourable experience. Koala was excitedly dancing around the beach while Loch Tay became a a surreal shade of pink, whilst I stood at the end of a wooden jetty and felt the need to tell a couple in their wedding clothes about Iron Age goings on 2000 years ago! They nodded politely. They looked cold and tried to avoid the unfeasibly large piles of duck poo. Koala was unconcerned and told us that she could 'photoshop it out'. I wasn't convinced.. these must be well fed ducks!
The sun came up and the light 'was too bright'. I thought about questioning this concept but it was too early so we moved on to Glen Lyon, stopping briefly on the pass below the Tarmachan ridge, to the west of Ben Lawers. This is one of the most remote but most beautiful places in Scotland. Koala had spotted the location on one of our 'scouting' drives earlier in the month when I ended up attempting to herd an escaped highland cow… but that's another story!! The sun rose, but the wind in the pass was biting. The wedding dress had obviously read Koalas script and blew with whimsy, while Suwi and Beat began to wonder who's idea it was to follow Koala on Instagram. Fingers began to chill and I forced a retreat back into truck. Oh how we laughed!?
How ironic that a creature from the warmer southern climes becomes proportionately impervious to cold as the chance of light increases!? However l knew a good cafe that would warm us less hardy Northern Hemisphere breeds. The Highland Safari's cafe in Dull (twinned with Boring, Oregon) is a great place to visit. The kids loved feeding the deer here and I was allowed to go to the owl flight display.. again! I love owls. Anyway, the cafe was a welcoming place to warm up and get lunch.
Glen Lyon is described as Scotland's longest, loneliest and loveliest glen. It is indeed a beautiful route, running for 34 miles from Loch Lyon in the west to the village of Fortingall in the east. It was once home to over 2,000 people but today, the Glen's residents number fewer than 100. Despite being Scotland's longest enclosed glen, it is off the normal tourist route and so makes for an ideal photo location to dance whimsically in your wedding dress without causing too much attention. A dram of malt whisky has become an expected feature on our trips and it certainly helps warm bare skin but bizarrely also enables our clients translate the unique gesture and signals of Koalas direction into a photo worthy pose.
Beat and Suwi were on a roll now and adopting the required positions intuitively, absorbed in their surroundings. I nodded approvingly. The waterfall cascaded romantically behind them. This was a good spot. Apparently it was 'Middle Earth' for the purposes of Instagram. I thought about questioning Koalas logic of this misappropriation but Beat seemed to understand so I smiled in agreement to save my ignorance and proceeded to explain the art of Highland Droving. That seemed to kill the hilarity. I must really consider polishing my information delivery. But in the meantime I opted for a speedier recovery. ….. dram anyone?
Whimsically yours,
Richard
I was born in Leeds and grew up in the military. Which thankfully has put me in good stead to 'look after' the Koala. I carry the tripod, hold the reflector, drive the truck, make the sandwiches and ensure that the clients have everything they need. So basically I do everything apart from press the button... sorry.. shutter! Apparently I am a hidden literary gem so I get to write the blog and provide creative input when asked!