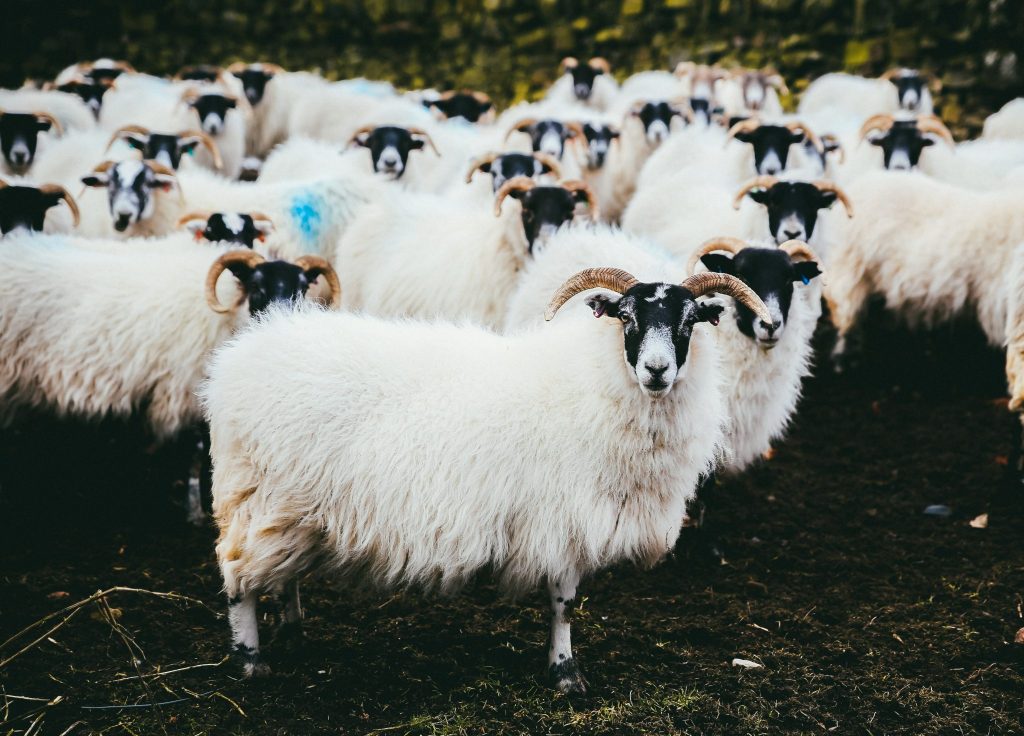 'I'm so over the snow!'
The heating is broke.. again, Tesco has sold out of coal …..and logs! No hot water – no shower!!'
If there is one thing that Koala loves, it is a decent shower.. and preferably a decent, hot shower. Oh dear I thought…. and briefly pondered whether the need for stinging hot powerful jets of water was a Southern Hemisphere genetic issue? Then I quickly had to consider the options. The fallout. This could ruin the weekend.
Already this week, the chimney sweep has identified a crack on the chimney pot and advised Koala to move her car.. just in case said pot fell from the roof! The car was promptly moved and the exhaust promptly fell from underneath into the snow! Perhaps we should've just let the chimney fall?! The cat then proceeded to run into a bush and poked its eye! A 3 minute vet consultation kindly identified this and we left £40 poorer and advised to go get Optrex from Tesco. The subsequent trip for eye drops, in turn led to the 'no feckin coal!' discovery.
The week wasn't going well. Another cold shower! Hmm. What to do? Koala retreated into her Instagram while I looked for old furniture to burn and got her a blanket. 'That must be nice!" Koala broke the icy silence. What's that darling? I responded keeping my head suitably low in my glass of Chianti. "A decent shower! The feckin shower!! ..in this holiday cottage… we need a holiday!" It certainly did look nice. Eastside Cottages. I showed interest. 'They are in the Pentlands .. south of Edinburgh". Koala pointed.
I realised this was a distraction from our lack of heating.. so I enthused a little more. Ah yes.. that is only an hour down the road. I've never walked the hills around there either. Koala's cogs audibly turned as I recalled her mentioning she needed to get a 'decent Edinburgh shot'. The capital city is undoubtedly a beautifully photogenic place, so I questioned internally how difficult it would be not to get a decent shot?!
Now.. Koala is a country animal raised on an outback farm amongst sheep. Merino sheep.. but that's another story, and fortunately for me she shares the same feeling of dread at the thought of being stuck in a city, among too many people, for too long a time. However, the tolerable exception to the rule is Edinburgh. 'This cottage on Instagram looks great?" Koalas cogs turned with a little more enthusiasm. "It is in the hills but only 20 minutes from the city centre.." I liked that idea too. I could see where she was going with this.
It was arranged. Jenny and Michael were contacted. We were going. I packed the tripod and considered my fortune. The motivation of a Koala to 'get the shot' was also my opportunity to be outdoors, in my element and maybe visit a castle now and then. I protested often but secretly sought the best route on a hill or researched the nearest historic location to one of Koalas photo shoots. I googled the area and fortunately …. there were indeed stacks of castles nearby and the cottage was tucked away on a working farm in a valley surrounded by hills. Result.
The welcome could not have been warmer. Homemade soup and the best scones that I have ever had…. Scottish hospitality at its best! We were greeted by the resident farm dogs.. not the most obvious breed but certainly the friendliest Chihuahua / Jack Russell crosses that I have ever come across! The house was amazing, subtle against its environment but modern inside… I marvelled at the use of cross ply laminate in the build, perhaps a little too much and ended up looking like an obsessive! Koala didn't seem to notice as she looked longingly to the surrounding hills, still shrouded in snow … and a lone tree on the ridge line. I saw it too….and put away the bottle opener resigned to a sunset hill walk before the Shiraz.
I wondered what motivated Koala? As we left the warmth of the log fire and set off up the snowy track from the house. But she was a happy Koala. She saw a shot at the tree, there was 'golden light' and she had a dress in her camera bag!? A gold dress?? Should I worry? Was this to be a new string to my bow? It wasn't even a Friday night! Koala told me that it is all about 'good art'. But it was feckin freezing, the icy wind was whipping up the snow on the ridge and I wasn't really sure the colour of the dress matched my skin tone? As I questioned myself, shielding my face from frostbite, Koala began to strip from her thermals!
"Help me with the feckin zip!!" She shouted above the gale. I was indeed fortunate, but thought maybe I should recall the appropriate treatment for hyperthermia. What actually does motivate her to do this? I thought as I 'directed' her on an icy ridge high above the valley, in failing light, in the snow… in a dress! Oh if my mountaineering instructors could see me now!! I think I nearly got her the shot… I saw her vision but I'm no Koala and my principles of risk overrode any chance of a retake. Thermals were back on. Her blue fingers were under my armpits. The cottage lights below beckoned us back down the ridge.. the Shiraz was waiting.
We awoke to a rising sun… golden light flooded the bedroom. I smiled a contented holiday smile, but Koala wasn't as happy… it was a 'blue sky day!' She doesn't like these. The dreaded BSD is a concept that I have never really got to grips with, despite numerous explanations on why such a beautiful day troubles a Koala!? But anyway.. it was. I made coffee, assumed a relaxed holiday pose and flicked through my new Historic Scotlandapp. There were castles all over the area. It was a castle kind of day!! Koala agreed and I relaxed again.
There is so much history about the Lothians and some spectacularly intact castles. Well, apart from the first ascent of the day to an earthen mound, granted a spectacular positioned earthen mound, but one which no longer bore any resemblance to the 'digitally enhanced interpretation' of Castlelaw that I had seen on the app, mistakenly assuming it was a current photograph! I didn't let on. It was certainly a good view though and Koala was able to express her 'creativity' whilst parodying The Sound of Music for an Instastory!?
The next castles on our…(my) itinerary were indeed stone and indeed worthy of visit, all surprisingly within a 20 mile radius! Crichton Castle was truly an epic find.. akin to a Crusader citadel but largely unknown, tucked away in the Tyne valley down a lane! Koala loved it here. It was imposing… there was a shot… but not on a BSD! We'd have to return. That suited me.
Hailes Castle was next, more subtle but equally undiscovered and packed with history. Am I a geek? Then off to the last truly great castle built in Scotland. Tantallon. A mighty fortress built in the mid 14th century. This is a proper castle! Like the mighty defensive stone castles of the 1200s, Tantallon has an enormously thick and high stone curtain wall which once enclosed the entire site. However unlike most comparable castles, Tantallon differs because of its spectacular setting atop a rocky headland opposite the Bass Rock, looking out onto the Firth of Forth. I studied the information boards with interest. The construction.. the sieges.. Cromwell's destruction while Koala tried to show me the 'shots' – Bass rock through the stone window, the huge stone wall framed by the arch, Seacliff beach where the standard sunrise shot is taken.. she was excited too! I showed appropriate interest but really wanted to climb the Douglas Tower. I am a geek after all! Or maybe I just appreciate medieval architecture? But I do like building LEGO?! Is that art?
Maybe this is what motivates Koala? I questioned again. Not LEGO.. but an appreciation of art…? The ponder vanished and we set off back to Crichton Castle to share the sunset….. with the dog walkers!
Eastside was such an oasis. The cottages felt really remote, but at the end of the valley, down the farm track was the main A702 road into Edinburgh.. and Edinburgh beckoned. Less than 30 minutes later, we were in a multi storey car park negotiating the truck into a space designed for shiny clean city cars not a mud splattered Mitsubishi. I felt a certain symbolism for Koala and I. We took refuge in the Scottish National Gallery. In between our childish giggles as we observed the naked interpretations of nymphs or my attempt to tweak the marble nipples of a Greek goddess.. I realised that it was art that motivates Koala. She gains inspiration from art to create her images. To convey the emotion that she wants to show the world. That made sense. Well… It made sense until she wanted a selfie of us in front of a sultry neoclassical temptress!
We were drawn to the attached Scottish Cafe overlooking Princes Street Gardens. A wonderful lunch was served by the most attentive staff. We sat and wondered whether they had mistaken us for famous people, or was it that we just looked 'earthy' among the tweed clad Edinburghonians? Either way, we enjoyed the attention and delayed our venture to capture a shot of the city. However, despite my protestations, Edinburgh is beautiful and unlike any other city in the UK it is full of photographic opportunity, but the knack is to know where the different shots are. So we ventured among the tourist groups, avoided the Rabbies Tours and the guided ghost walks, and made it to The Grassmarket, patted Greyfriars Bobby and climbed Calton Hill. We gave in. We took selfies from the top of the Scottish Museum. We were tourists today too. But safely assured that we could escape to our sanctuary just over the hill.
The underfloor heating greeted us back at the cottage and we collapsed on the couch to reflect on the day. I think that I now understood her feeling of creative satisfaction. Photography is her passion. But for Koala, it is not about producing or even reproducing technically perfect photographs, it is about the raw emotion… capturing the soul in her images. That is what motivates her.
I know this now and yes I am indeed fortunate. I can share her passion. I smiled. I wasn't the only one reflecting…. 'Being outside helps me breathe' Koala mused. 'Being close to nature helps me think… that is what is really important.'
Yes it is…. but you can't beat a decent shower!
Whimsically yours,
Richard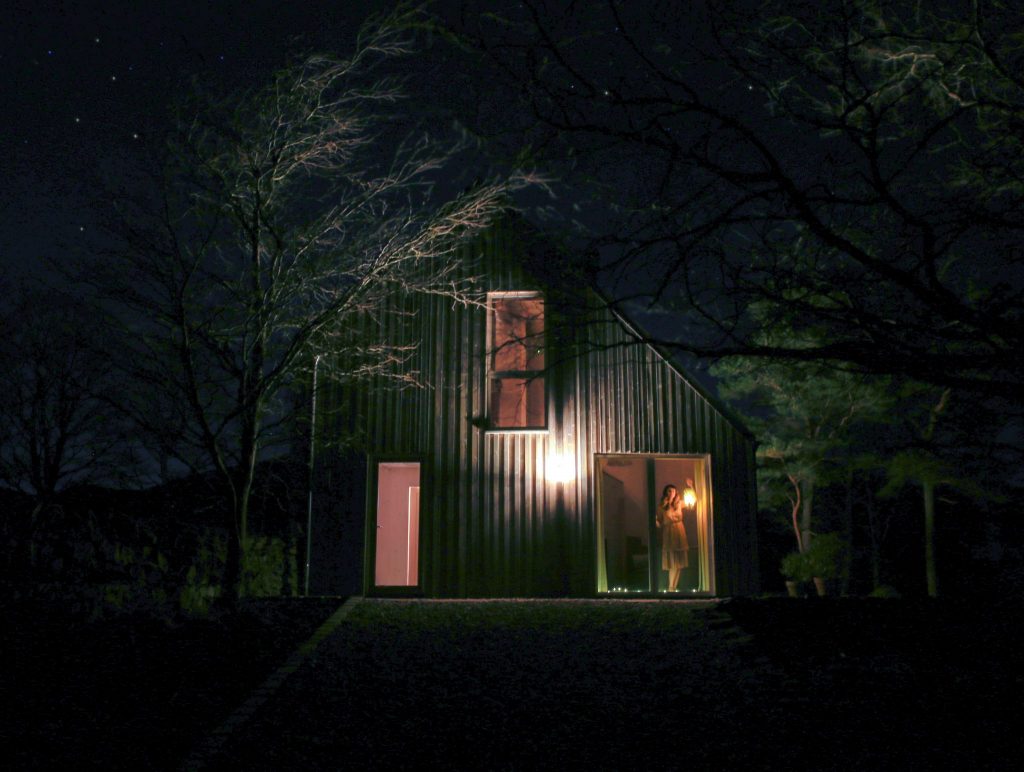 East Side Cottages are just 10 miles from central Edinburgh. At the end of a winding farm track, this luxury self-catering hideaway is surrounded by the rugged heather hills and glens of the Pentland Hills Regional Park. For enquires and bookings click here
I was born in Leeds and grew up in the military. Which thankfully has put me in good stead to 'look after' the Koala. I carry the tripod, hold the reflector, drive the truck, make the sandwiches and ensure that the clients have everything they need. So basically I do everything apart from press the button... sorry.. shutter! Apparently I am a hidden literary gem so I get to write the blog and provide creative input when asked!