' Get lost in nature and you will find yourself' .
We are lovers of Scotland, with its spectacular landscapes and magical legends. We want to give our clients the best possible highland experience, while creating images and memories that will last for a lifetime.
Real people, in real landscapes.
Bespoke Portrait Session
Join us on a whimsical journey into a Scottish landscape of your choice. A booking with us will certainly be a once in a lifetime adventure, completely tailored to your personality and wishes. This could be a perfect occasion for getting epic photos of you and your partner or with a friend or family member. You can explore an imaginary character or simply to have your photo taken in a majestic landscape.
Couple Portrait Session
Experience the Highlands in an Outlander inspired shoot where we roam the hills and focus on creating a sense of timeless romance that is befitting to this amazing landscape. This experience may be suited to you as a couple who want to express your love for each other, propose or announce an engagement. You may want to celebrate an anniversary or capture magical images in your wedding attire that maybe wasn't possible on the day.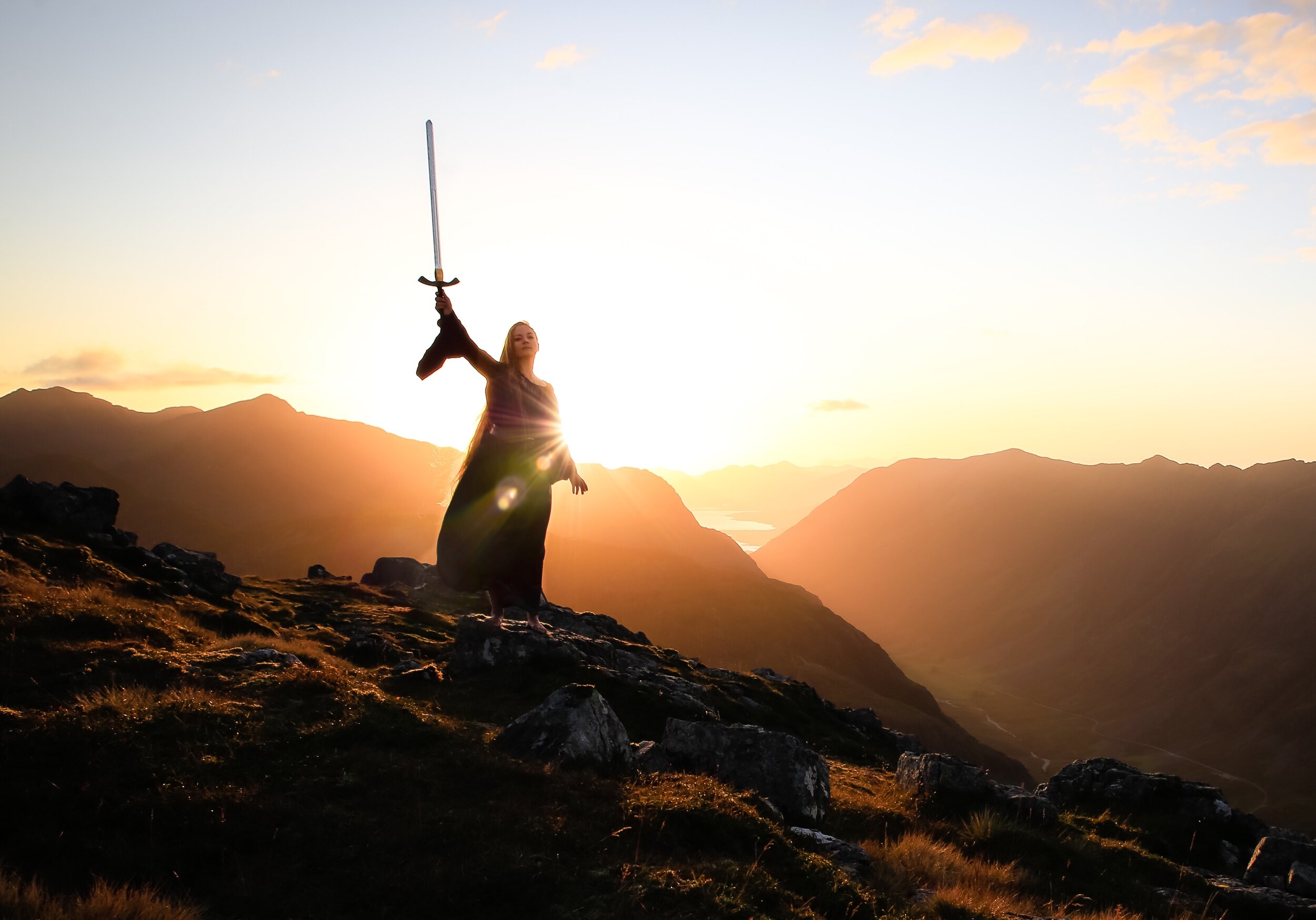 Bespoke Portrait Session
Are you on a journey? We would love to help you become more confident and overcome your challenges with a specially tailored photo shoot of your dreams. It may be that you are travelling alone and visiting Scotland for the first time, or perhaps you want a fresh start, make a statement or fulfil a lifelong ambition. Whatever the reasons, we want to help you feel empowered and be able to take on the world!